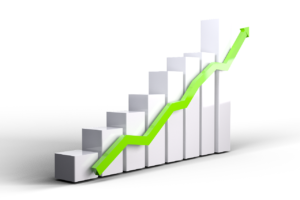 After the cloud service ePAYSLIP® was able to more than double the number of users last year, the company of Tec Media Services and ZOLL & COMPANY can now record another milestone after just six months in the current business year: More than 100,000 users now rely on the digital payroll documents of ePAYSLIP®.
Thus the company continues its success story and convinces more and more companies of the web-based digital solution. The fact that ePAYSLIP® already broke the 100,000 mark after the first half of the new business year shows that companies of all sizes have recognized the benefits and advantages of the digital and cost-efficient solution for distributing their payroll and HR documents.
Within six years, the company of Tec Media Services and ZOLL & COMPANY has succeeded in establishing itself successfully in a highly competitive European market with its intelligent and cost-efficient digitalization solution with simple connection to any payroll program. "We are very proud of this development", say the managing directors Jürgen Schröder and Oliver Zoll. "We would like to express our special thanks to the innovative customers who have left the previous process in their companies behind and have given us their trust in the cloud service – and continue to do so every day".
In order to ensure the high level of customer satisfaction and the security of the ePAYSLIP® cloud service for the future, Tec Media Services and ZOLL & COMPANY are already developing the next evolutionary stage of the cloud service.
You can be excited and look forward to the future with us. The success story of ePAYSLIP® will thus be continued.
https://epayslip.de/wp-content/uploads/2017/10/ePayslip®_signet_04_2014-300x83.png
0
0
Oliver Zoll
https://epayslip.de/wp-content/uploads/2017/10/ePayslip®_signet_04_2014-300x83.png
Oliver Zoll
2020-07-20 14:05:09
2022-12-21 12:52:41
High user growth: ePAYSLIP® digital solution breaks the 100,000 mark