The ePAYSLIP-app completes our unique service and gives you and your staff mobile access to the ePAYSLIP portal and your individual documents stored there. The ePAYSLIP-app is designed as a web app and therefore always provides smart access to the portal – regardless of the mobile access device and its operating system.
This screenshot shows the Login-screen of the App.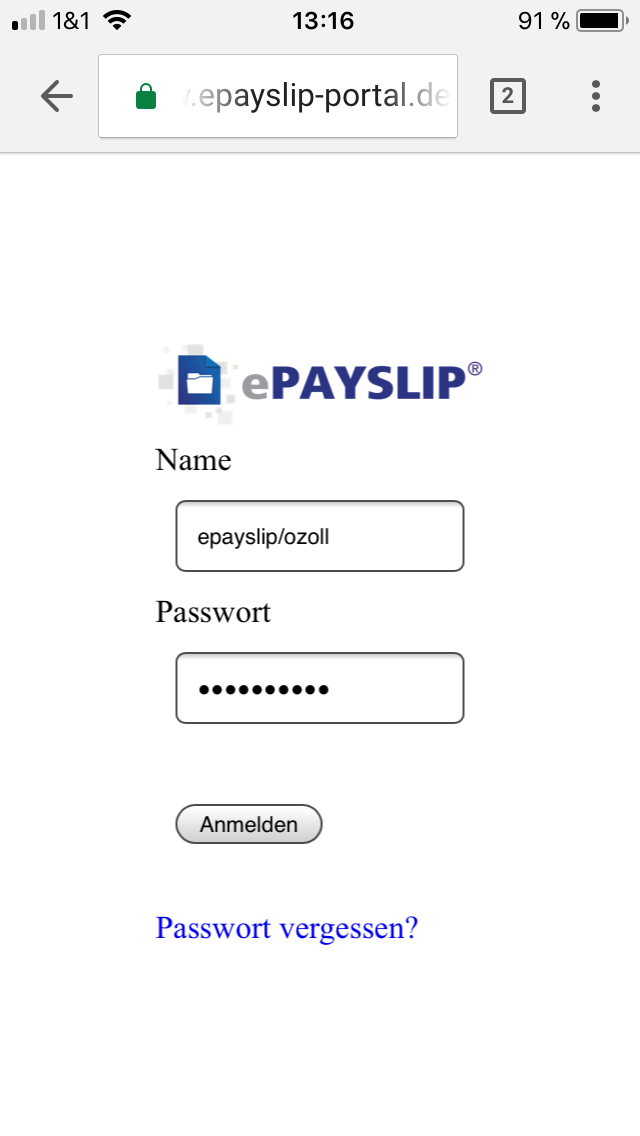 Of course, the popular free text search is also available in our app.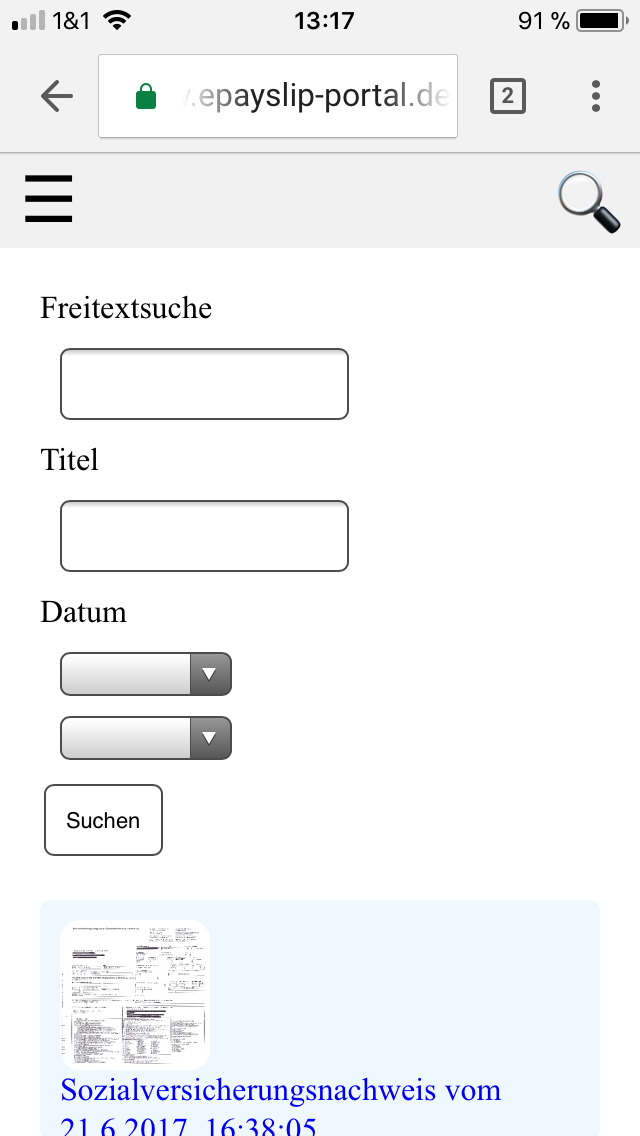 Each user has full access to all his personal documents and gets them clearly displayed.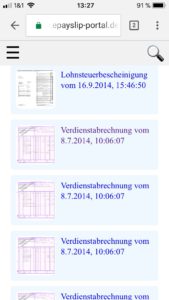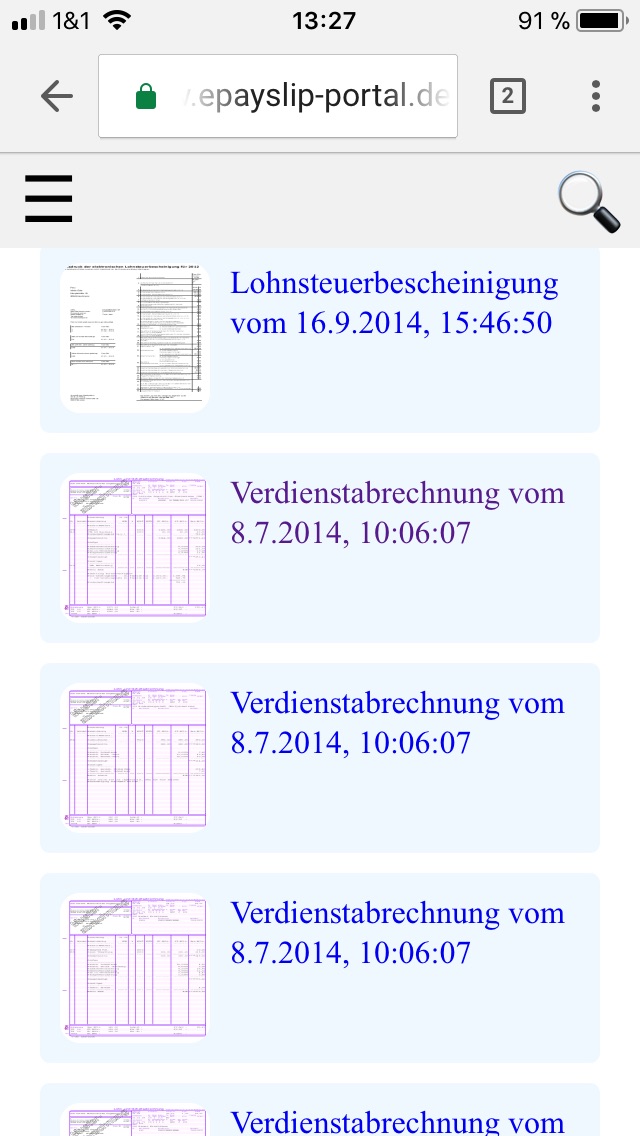 The requested document can be processed individually (save, print, copy, send)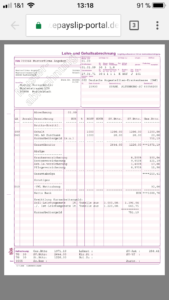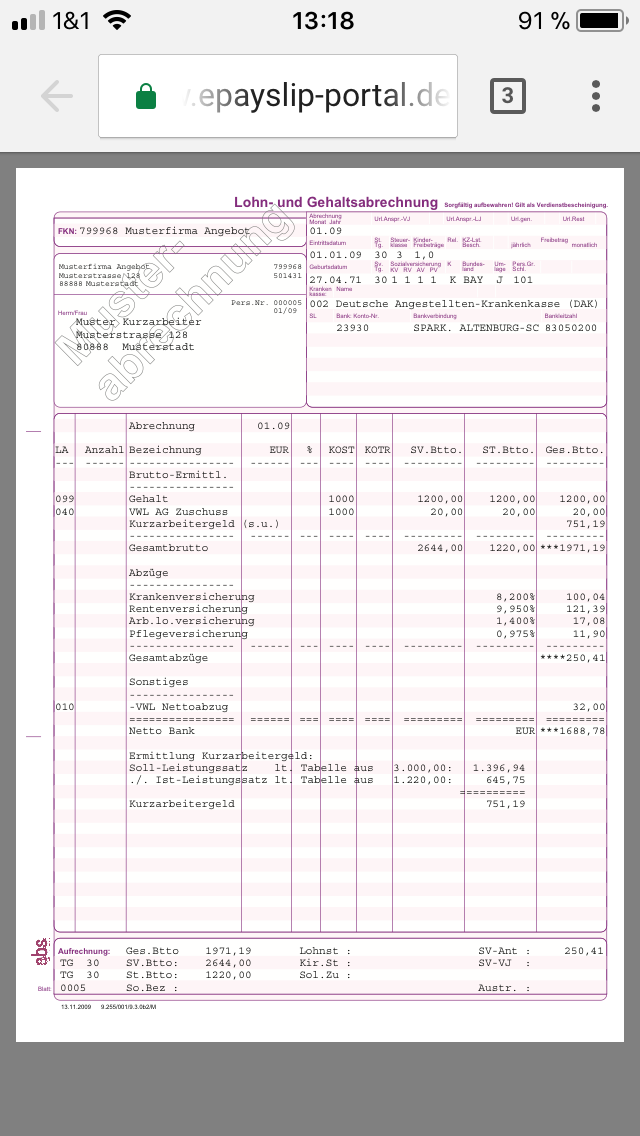 You want to experience ePAYSLIP and our App in a LIVE demo?
Then send us a short message or call us for free.